Funeral Home Partnerships
Our Partnership opportunity offers funeral homes a way to add value to their business and their customers by providing our personalised service to families, creating a truly unique keepsake that customers can treasure forever.  
We're designers and makers of jewellery and gifts that capture loved one's true fingerprints in polished sterling silver. Each piece is individually handcrafted with love in our studio in the Lake District.
We already work alongside 100 funeral homes in the UK and Ireland, giving us a deep understanding of customer trends and the additional services that customers now look for in your industry.
Established in 2009, we're the leaders in our industry, dispatching over 20,000 unique orders per year. Our core values have remained the same in that quality and customer service are at the very heart of everything we do, assuring you and your customers the very best service.
Allows you to offer an even more personalised service to your customers

Additional revenue stream - we pay you a commission on orders

Provides a competitive edge to your business

Keeps you current and up-to-date with trends

No investment in stock or equipment required

Comfort in knowing that you are dealing with a reputable, professional and highly experienced company
We provide you with everything you need
We supply you with all marketing literature and easy fingerprinting Kits
Jewellery can either be chosen and ordered through you, or at a later time by contacting us
We will take care of everything else, including: creating the jewellery, free delivery and any after sales support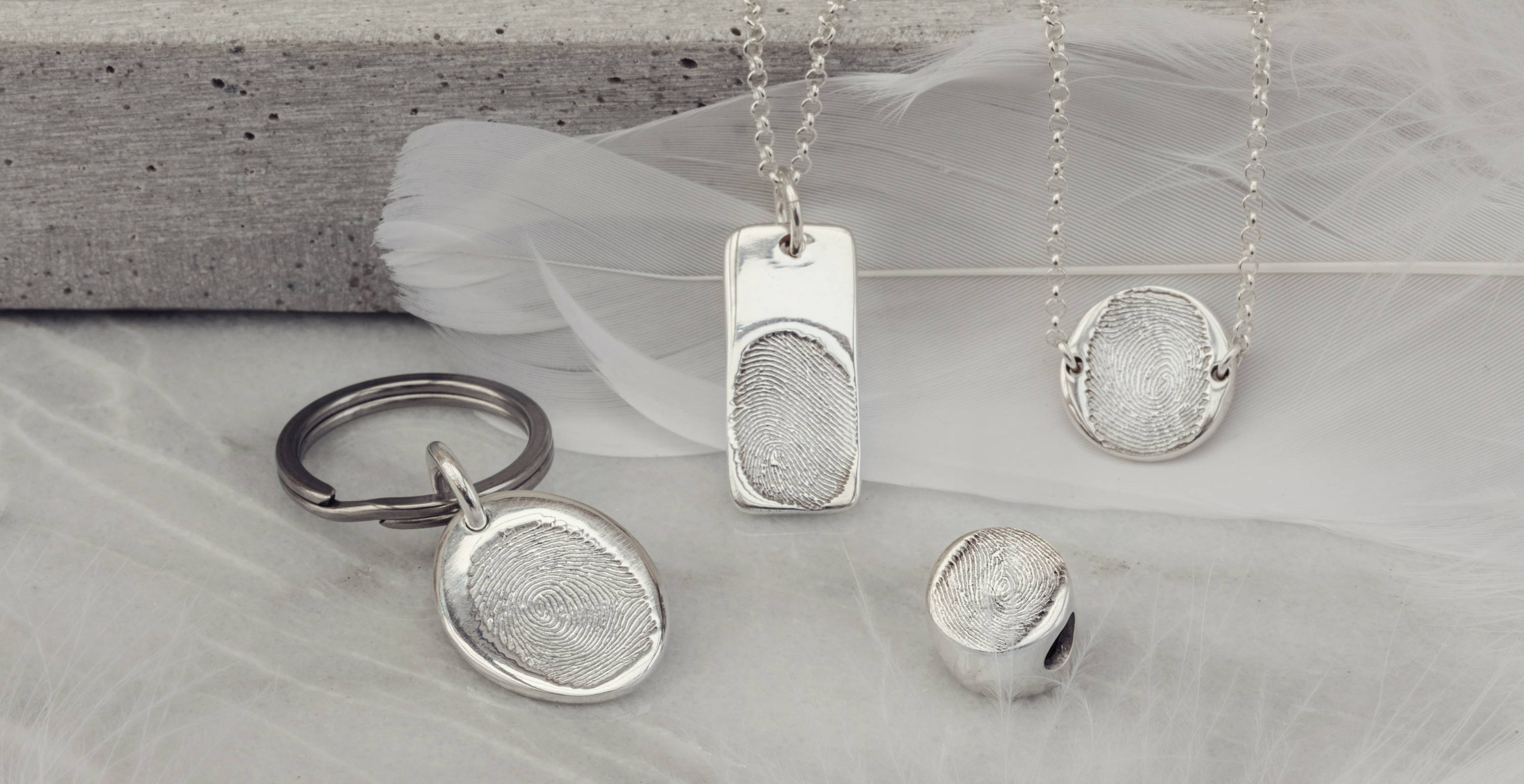 If this is an service that your business would like to offer, we'd love to chat.
Beautiful work for broken hearts.
Fast and efficient service to the best quality.
Amazing! Our client loved her necklace, never had a piece of jewellery mean so much. Exceptional customer service. 100% recommend and will be using again.
One again a beautiful memorial piece of jewellery ordered, made and delivered within 10 days. Customer service is unbeatable.